Challenge
byHauritz is a start-up consulting firm specializing in financial advice to private individuals. Founder Pia Hauritz is aware of how important it is to have a good website where you can send potential customers to learn more about the company and its products/services while making it easy to get in touch with the company. As a start-up, it is extra important to have a good solution that can, among other things, attract visitors from Google and convert them into inquiries.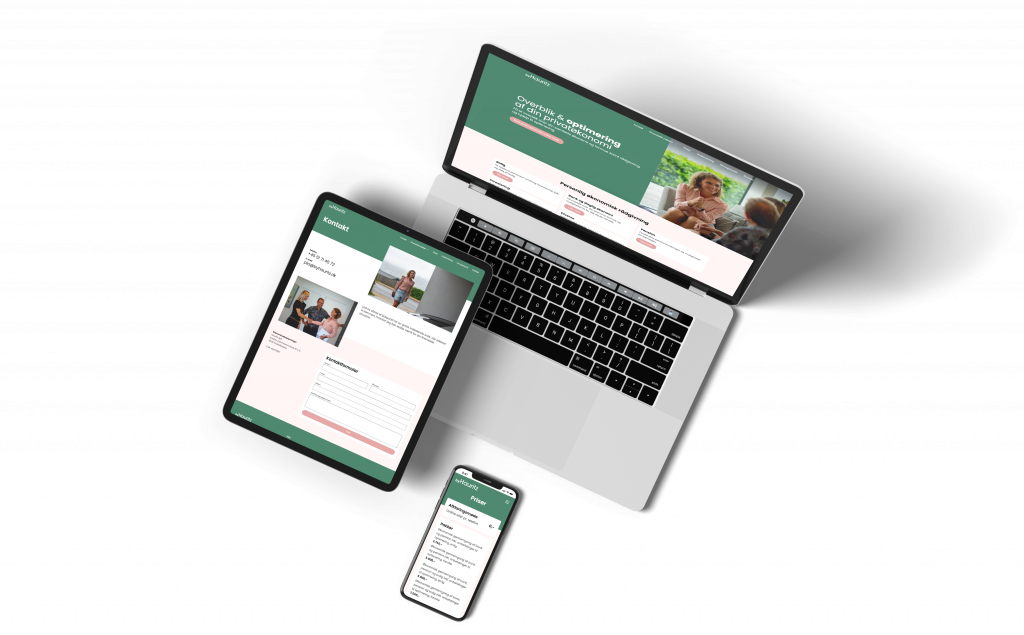 Solution:
In House Design designed and developed a tailor-made and optimized website solution, which is now an important sales tool for byHauritz.
The website solution is a statically generated page that takes up minimal space and thus loads very quickly. It has great advantages when it comes to SEO (search engine optimization), but also when it comes to the user experience. Behind the scenes, it's easy to edit the content, as there's a content-management system attached where all texts and images can be changed.
Based on the start-up meeting, an overall structure was developed for the website. The content was produced and layouts were designed for the individual pages. Eventually, the visual design was introduced in the form of a mockup of the website that showed what the end result would look like. Once the design was approved, In House Design started developing the website solution.
See the finished solution here.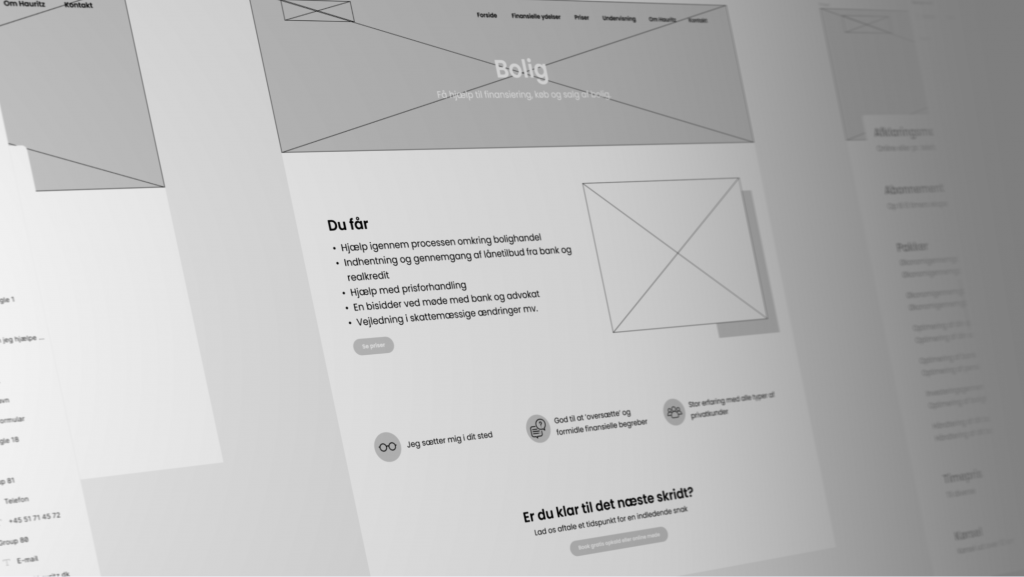 As part of the solution, In House Design also produced credible images showing Pia Hauritz and her services. The images were intended both for the website, but also for other marketing activities such as social media.
"My collaboration with In House Design has worked perfectly. Talented, professional and nice people who have provided really good sparring and inputs to website and business cards. In addition, super nice professional photos and set-up. All this mixed together has yielded a result of my website living above my expectations."

Pia Hauritz