We tailor POS material in cardboard, metal and fabric at competitive prices. We have many years of experience in retail delivery, and several of our solutions have been worldwide adaptered.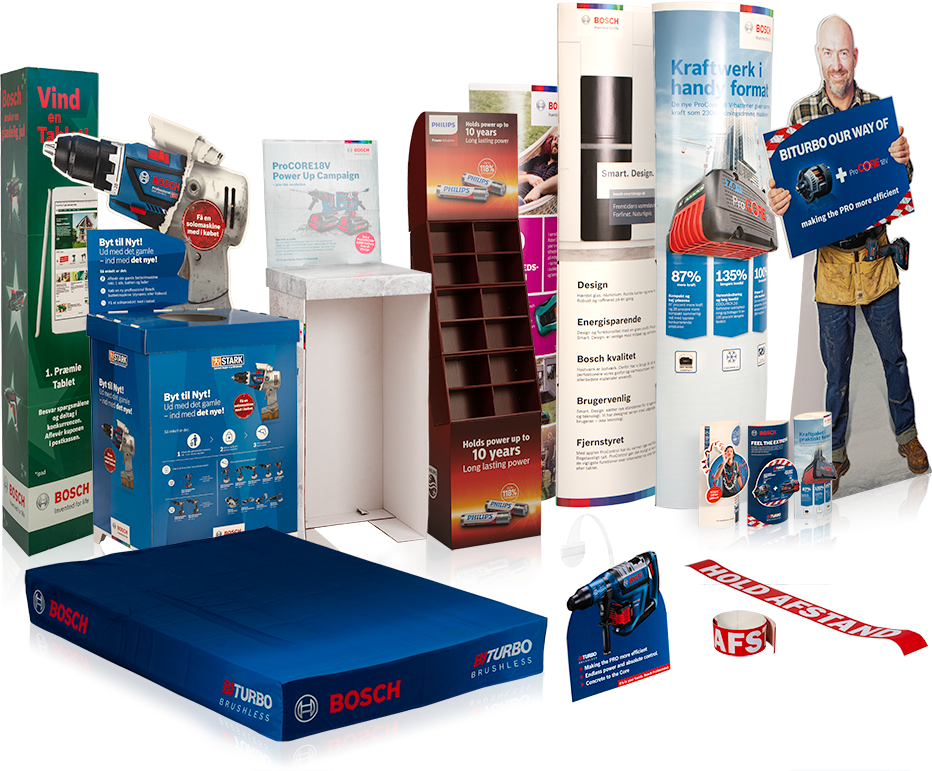 The battle for customer attention is great in stores and at trade shows. You have the product and the sales channel. We have the ideas on how to "steal the picture" in the store or at the fair. Let's tailor POS material that hits your specific audience.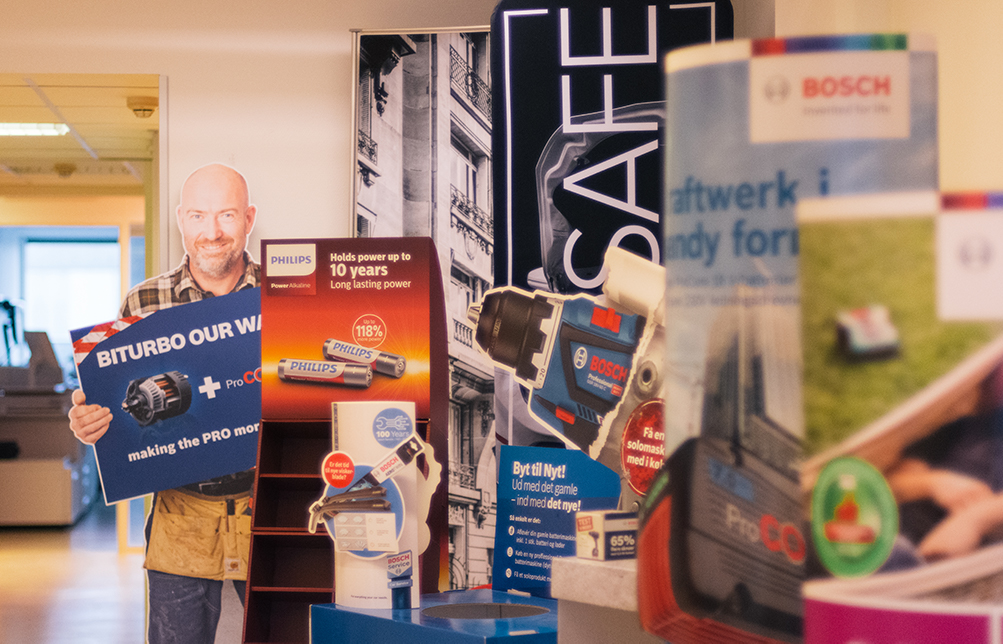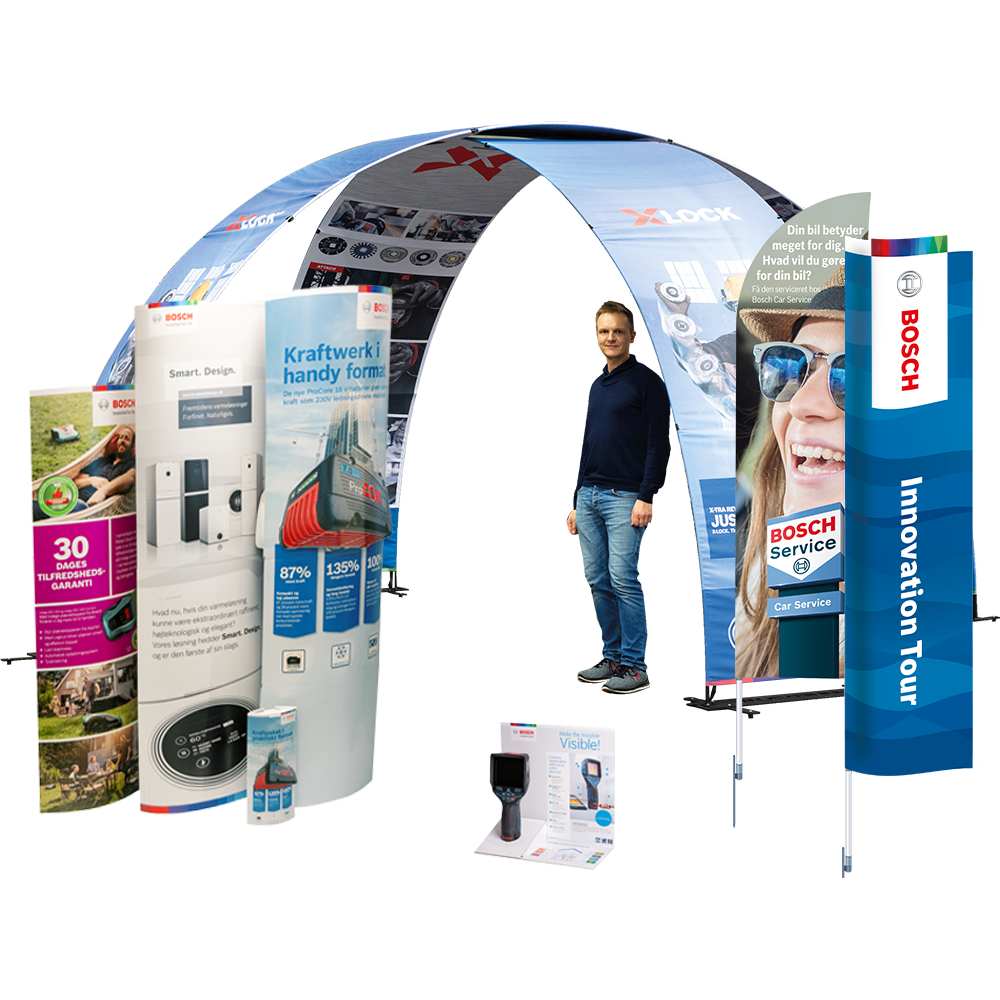 Together we win the battle for customers with cardboard displays, pylons, banners, shelf danglers, floor decoration, pallet covers, shelf labels and much more. We also have a huge pallet of fabric-coated lightweight modules in countless creative forms – even with hand gel dispensers.
With 29 years of experience, we have a wealth of knowledge when it comes to POS materials. We quickly understand your needs and objectives and can see your project through to completion down to the last detail.
The graphic designers in In House Design have proven time and time again that our bespoke POS solutions promote sales and therefore have been adapted worldwide.
In House Design always gets you the best prices, based on years of experience as an experienced buyer around the world. We work with a wide range of specialty printers.
Here you will find our selection of POS material
Let's have a non-binding talk about how we can help you.