We are the one-stop agency that creates value with digital marketing and complete printing solutions.
In House Design serves companies with graphic design, digital marketing and production & distribution of POS material & cheap printed matter. We design websites, market on social media and produce photo &video content for different platforms.
"In House Design has been an indispensable partner in the introduction on the Danish market of Fragus guarantees to the automotive industry. I highly recommend the agency for, among other things, its incredibly strong POS solutions, printing prices, and the ability to execute. Sympathetic and professional team with an eye for detail."
"For more than 20 years, I have been extremely satisfied with In House Design's graphic services, printing prices and distribution solutions in Scandinavia. Skilled key employees know exactly what it takes, also when it comes to producing sales supporting material for the many different kitchen brands we work with."
"My collaboration with In House Design has worked perfectly. Talented, professional and nice people who have provided really good back-and-forth with inputs for both website and business cards. In addition, super professional photos and set-up. All of this combined has resulted in a website that exceeds my expectations."
"I have always been super happy to work with the In House team, who manage to handle key communication tasks and support the world's largest auto repair shop chain Bosch Car Service with graphic on- and offline material in 8 countries. They have a strong graphic eye and think outside the box. Fair prices - nice people."
"Whether there has been a need for the design of new beautiful logos or hundreds of printed matter, In House Design has with unmatched precision and a sense of creative innovation delivered to full satisfaction. At fischer, we are pleased that the construction industry has got another strong partner."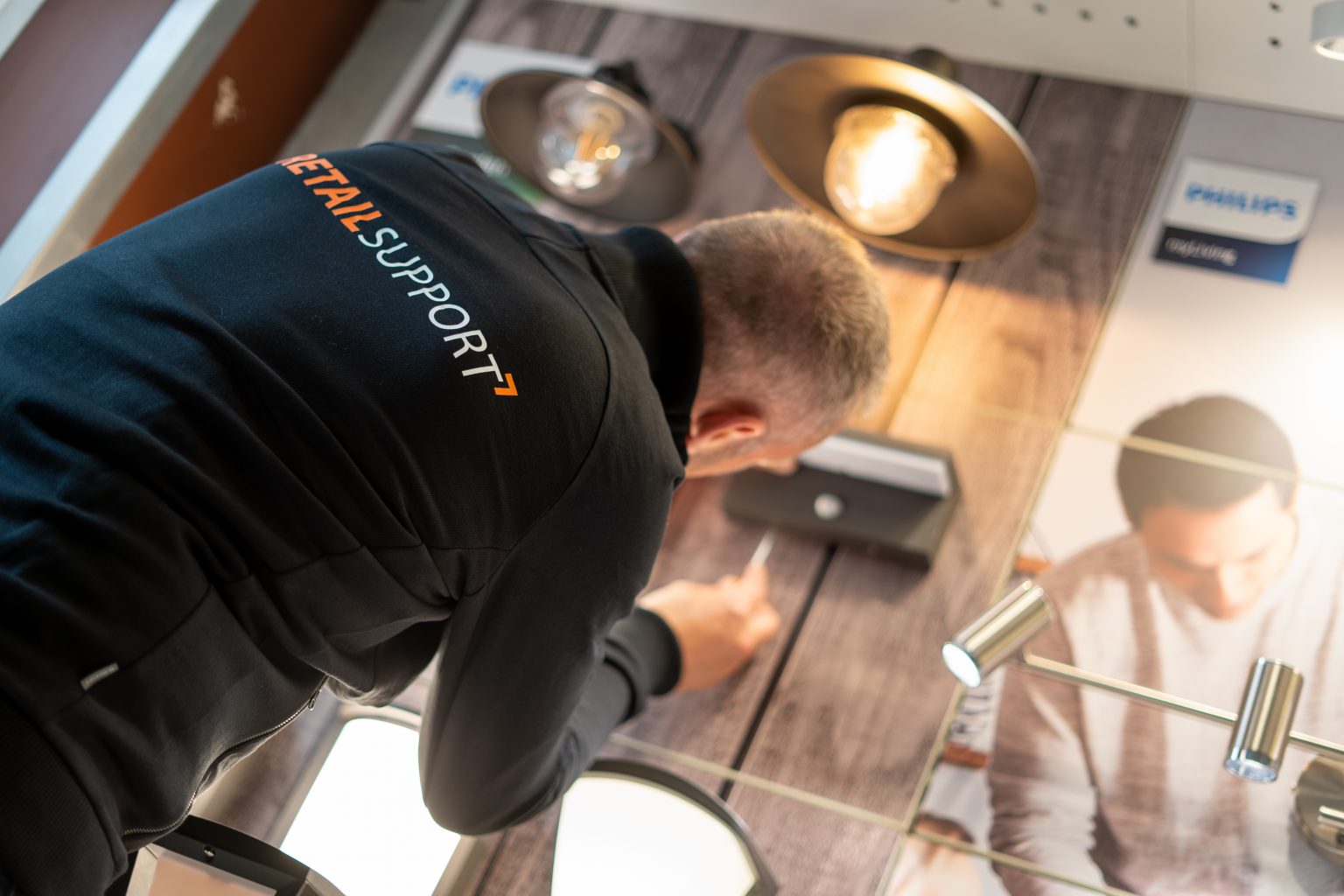 Design and development of website solution for leading company in store interior, merchandising and other services targeting DIY and non-food.
Read case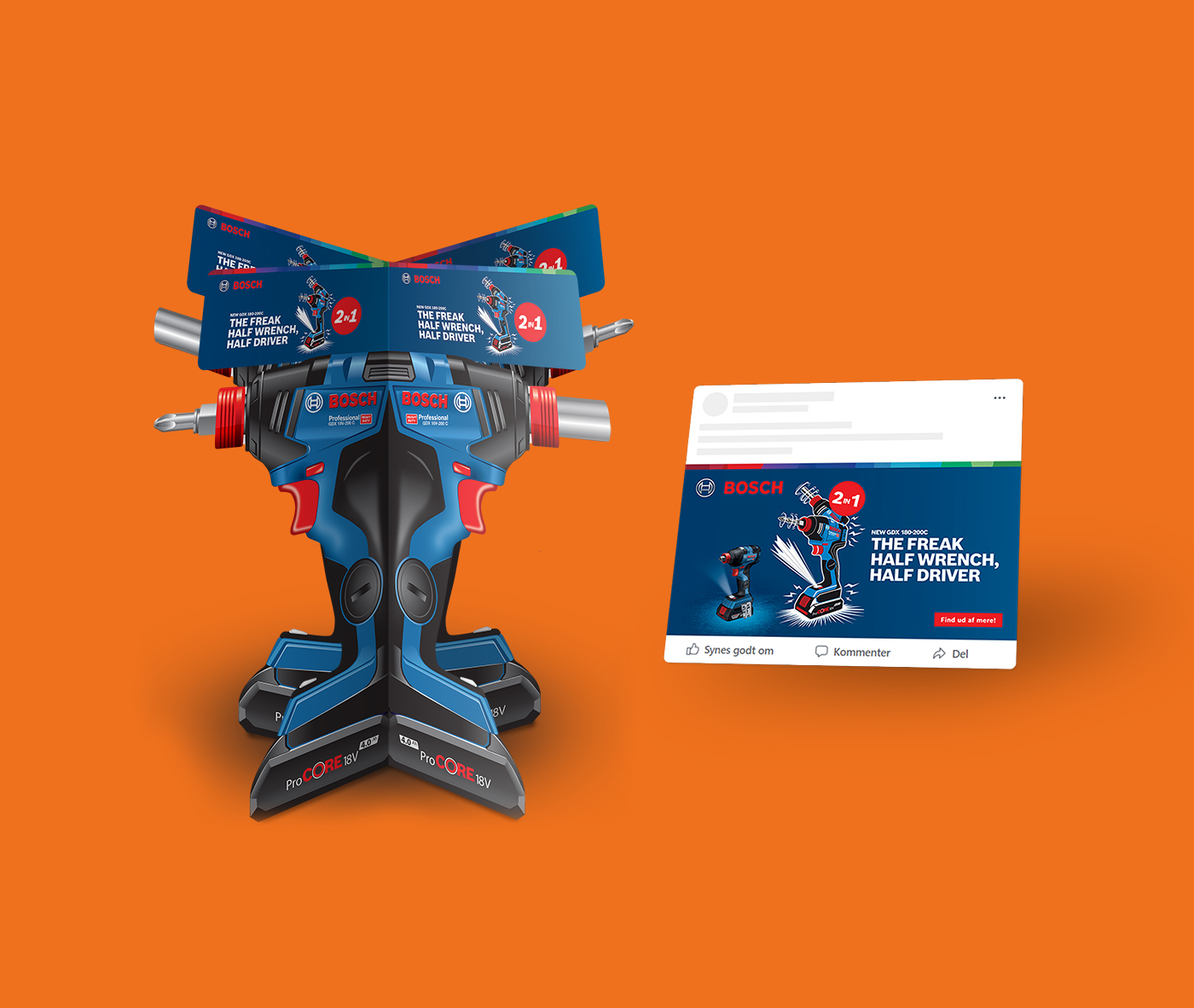 For use in hardware stores, In House Design tailored a deployable floor display that could be set up in no time, as well as supplemented with online activities for Bosch Professional Power Tools.
Read case
Let's have a non-binding talk about how we can help you.